Hi everyone! Happy Friday! I'm doing something today I haven't done in a while — guest designing for Feed Your Craft, an Etsy shop that sells mini flair badges and other handmade paper crafting items.

I happen to adore Feed Your Craft's flair. It's on the smaller size, 7/8", so it's perfect for small spaces, like cards. As you can see, I worked three pieces onto this 4 x 5 1/2" card — two pieces from the adorable Sun & Rain Mini Flair Badge Set and one piece from the fabulous Gold Letter Dip Dyed Mini Flair Badge Set (which you can have customized with any letter or symbol in your choice of three different colors).

Sun & Rain Set: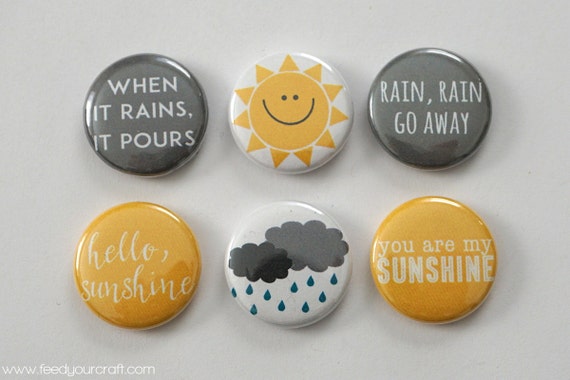 Gold Letter Dip Dyed Set: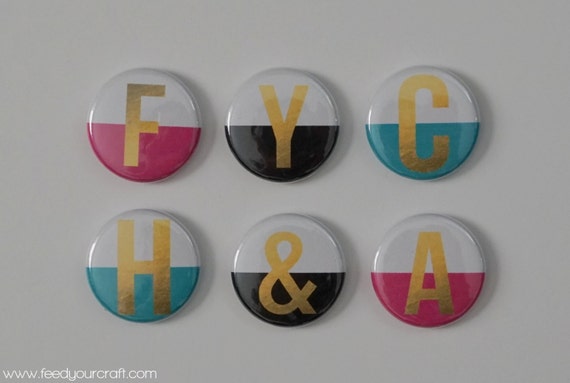 If you love what you see as much as I do, pop on over and check out all of the wonderful products available at Feed Your Craft, including the 50/50 mix which allows you to choose three pieces of flair from one set and three from a second set and you'll see a number of new sets added today. Elise is so easy to work with, makes a quality product and has very reasonable shipping costs.
She's even given me a discount code to share with my blog readers: LISA20 will take 20% off of your order through midnight EDT on Sunday, April 12th.

Thanks for stopping by today! Have a great weekend!