(Photo of Alexa edited by the amazingly talented Pat Harry)
I will admit I got a wee bit (okay, a lot) giddy when I saw this notebook paper from Doodlebug's Take Note collection. It wasn't just the colors. Each block was calling out to me to stand on its own and become a little layout. You can relate, right (if not to this paper, but to the happy lift of delight we get from certain products)?
I started by cutting various word bubbles from this paper and layering them in some of the blocks. The rest of the page came together from there with an eclectic mix of stickers, diecuts, rub ons and other embellishments.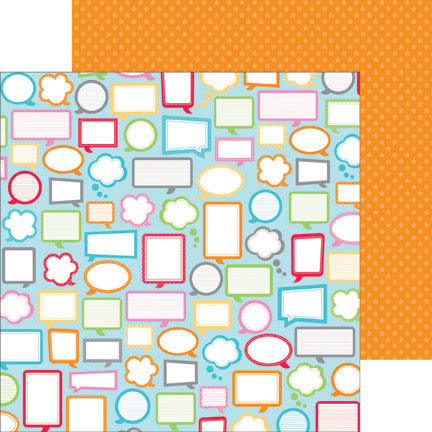 Do you have a product that is currently making you giddy with delight? Let me know what it is, OK?